The inspection of the home, townhome or condominium will include examining the following items:
Basement and crawlspace
Bathrooms
Chimney, skylights and other roof penetrations
Decks, patios, porches, and railings
Dishwasher, disposer, and range
Doors and windows
Drainage and grading
Driveway and sidewalks
Electrical service line and meter box, main disconnect and service amperage
Electrical system including panels, proper grounding and bonding
Exterior walls and siding
Fences and gates
Fireplace

óg

as or wood stove and hearth
Fuel system
Furnace and combustion air
Garage doors, safety sensors, and openers
GFCI's and AFCI's
Gutters and downspouts
Heating and cooling system
Hot water heating system
Insulation, ventilation and attics
Interior and exterior stairs
Interior floors, walls, and ceilings
Laundry facilities
Main water shut off valves
Plumbing fixtures and faucets
Retaining walls
Roof structure including vents, exposed flashings, trim, fascia, eaves, and soffits
Structure and framing
Sump pumps
Water penetration and foundation movement
*The inspection will not include areas that are not readily visible

You and your Realtor will receive a narrative report and summary usually the day of the inspection. If you are unable to attend, I will be happy to email the report to you or provide you with a hard copy. I will also be available in the evening for a phone consultation to discuss the findings with you.

A word of caution: A real estate inspector is not a code inspector. The systems and components inspected are not subject to code approval, life expectancy, or quality certification. The inspection is accurate only for the time and day of the examination. If it's not raining, there will be times I can't tell if the roof is leaking. There are no warranties or insurance policies included. I left my x-ray goggles at the office. :)
Click here to view Sample Report for:

What Information do I need before setting up the inspection?
I will need to know:
∑Square footage
∑Age of the structure
∑Type of roof
∑Number of bedrooms and baths
∑Current asking price
∑Is there a basement, and is it finished?
∑Are there crawl spaces or multiple attics?
What to have ready before an inspection: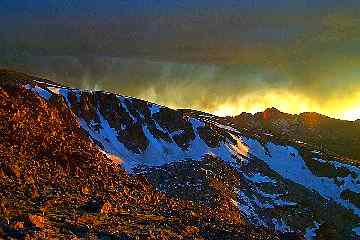 Is the security system off? If not, is there a entry code?
Is the water heating system blocked by storage? Is the pilot light on (if gas)?
Are the gas, water, and electric services on?
Is the electrical panel box unlocked and unobstructed?
Is attic and crawlspace access blocked by storage, shelving, vehicle, etc?
Is the heating / cooling system unobstructed? Is the pilot light on?
Are the family pets secured?
Copyright © 2005 AGL Home & Safety Inspections, LLC
Last modified: July 12, 2015